About Our Site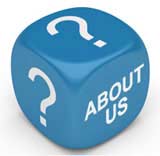 ThePropertyLandlord was formed to offer a unique reference point on extensive advice for landlords.
Whether you're considering renting out your spare bedroom, a holiday home, your own home or even own a large property portfolio, we hope you'll benefit from the expert information you'll find on the site.
We cover all aspects of letting, whether you're doing it yourself or employing an agent, and we look at tax implications, safety legislation and how to deal with problem tenants. If you've ever wondered whether it's worth converting a spare room and renting it out to a lodger, or what the legal situation is if you want to make your home available for students to live in, you'll find everything you need to know here.
We offer practical advice on the subject of letting a property - of any size - and with our library of informative articles you can be sure that you are getting the right information. We even point you in the direction of trade associations that can help you with news, support and updates, and give you some ideas about the grants and help you might be able to get from your local authority.
If there are any subjects you feel we should cover that aren't already covered, or would like more information on a particular area, please get in touch.

Related Articles in the 'Site Information' Category...