Managing Problem Tenants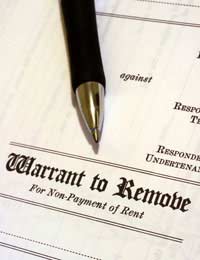 When you take on a tenant for your property, you always hope that you're going to have a good experience and that the tenancy will run with no problems. Most of the time, that's usually the case, but unfortunately there will always be tenants out there who don't play by the rules. So, you need to know what to do if a problem arises.
If there is a problem, it's best to nip it in the bud straight away rather than hoping it will go away. It usually doesn't. The best way to approach an issue is calmly, and without making a big deal of it. Often people don't even realise that they are creating a problem, and when you point something out they will deal with it, or stop doing it, as the case may be. Young tenants for example may be living away from their parents for the first time, and not realise that they are causing a problem.
Put Everything in Writing
Although you might already be talking to your tenant, it still pays to cover all your bases legally. If the problem is rent arrears, write them a letter explaining that you will take action if the situation isn't resolved.
Your tenants are legally protected under the Protection from Eviction Act 1977 - which means that by law, even if the tenant has breached the terms of the tenancy agreement, you can only get possession of the property by a court order.
Different Types of Eviction Notice
Before you start any eviction proceedings, you must serve a warning notice on the tenant, even if they are squatting in your property. There are different types of notice for different tenancies and circumstances, and you will have to make sure that you use the correct form or your claim for possession could be thrown out by the court.
There are many rules governing the notice, which cover the length of notice needed, the form in which the notice has to be given and the dates on which it must take effect. The rules vary according to the type of tenancy.
For arrears of rent, it's usually advisable to wait and to use a 'section 21' notice, after the fixed term of the tenancy agreement has expired. This means that you can take advantage of the accelerated possession procedure through the court, which doesn't need a court hearing. The tenant doesn't have any defence to a claim under Section 21, and it also works for evicting tenants for bad behaviour.
There are other possession grounds that you can use to evict tenants for antisocial behaviour, but they can be defended and tenants may be able to get legal aid to fight the possession proceedings in court.
Don't Let Tenants Get Away With Too Much
It's good to be an understanding landlord, and if your tenants have problems that could just be temporary, it's easy to let things go, especially if their problems are rent are rent arrears related. It's important that you start and keep on with any legal action until the tenant has you have all the rent arrears paid, delaying court action doesn't do you any favours in the long term. If they promise to pay you, explain that you'll stop the legal action once they do!
You might also like...