Your Tenants' Legal Rights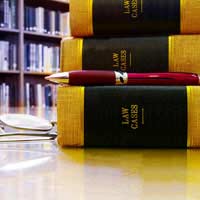 When you let a property out, you have to be aware that even though it's your property, you've agreed to give that tenant certain rights while they are living there. If you don't respect their rights, you could end up with harassment case against you, or at the very least a tenant who deserts the property, leaving it empty and you with the job of finding somebody else to put in there.
By law, a the tenant has the right to 'quiet enjoyment of the property' for the length of the tenancy agreement, and the law also gives them the right to live in property as if they owned it themselves.
This means that your tenants should have the right to live in your property peacefully and without any unnecessary annoyance. Harassment is a serious issue, and it's also defined as a criminal offence under the Protection from Eviction Act 1977, which means that you could end up with a fine, or in really bad cases even sent to prison for it. Things that are counted as harassment include:
Entering the property without notice or permission
Changing the locks on the property and not giving the tenant notice or keys
Cutting off the tenant's utilities
Tampering with the tenant's mail or their belongings
Verbally or physically abusing your tenant, or issuing threats
Going into the property when the tenants are out, and without notice or permission.
Failing to carry out the repairs and maintenance that a landlord is obliged to carry out by law.
Trying to ban the tenant from having visitors in the property.
Everyday Living
It's completely up to you whether you allow pets in the property, or smokers, or children. If you make it a term of the tenancy , you should clearly set this out in the agreement. A tenant doesn't have any right to keep pets, for example, in your property, and this is always at the landlord's discretion.
The tenant has a right to a properly drafted and understandable tenancy agreement, and this should be clearly defined and any special terms included. The agreement also needs to contain the name and address of the landlord.
A tenant has the right to live in a safe property that is comfortable and to reside in a property that is in a good enough condition to be rented out, free from any major defects. The tenant can demand safety checked accommodation, where all gas and electrical systems and appliances meet the legally required safety standards. They are entitled to ask to see copies of the CORGI gas safety inspection at the beginning of the tenancy.A tenant also has the right to ask for and receive repairs and maintenance to the property and any items in it which belong to the landlord. They also have the right to ask you in writing if they want to carry out any minor work to the property such as decoration. You can refuse – but not unreasonably.
At the End of the Tenancy
When you want the tenant to leave, they are legally entitled to a reasonable period of notice, and to have their security deposit returned to them within 30 days of leaving – as long as the rent is aid up to date and there is no damage that needs to be paid for from the deposit.
You might also like...
I am the named tenant on the tenancy agreement. I have my 22 year old son currently living with me. I have asked him to move out due to relationship breakdown i intend on giving him a letter to say he has to leave by a certain date. is he classed as an excluded occupier
vivi
- 10-Nov-21 @ 8:44 PM
Hi. Im a tenent rentinga room form a big letting company in Chelmsford uk. My wifeand my son came to visit me for 4 days. When i was at work, one of the landlordsreps came to check up on me with out any notice. Be cause i was out and my wife does not know English very well she had problems to comunicate. After i recieved a text message saying that i can not have guestswith out me being at home. Agreement does not day anyting about it. My question is, do my guests can stay in my room with me being at work (8h) and was there any other legisation broker except coming in to my room with no notice of course.
DaveL
- 20-Nov-18 @ 4:02 PM
Do this rules still apply for assisted living?
Shand
- 1-Mar-17 @ 2:49 AM