Should I Allow Pets in My Rental Property?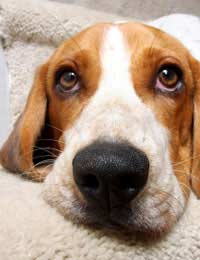 Many people who are looking for properties to rent also have a pet to take into consideration and as many landlords specify that no pets are allowed, if you decide that you are going to market yours as a pet friendly property, you could find that you can charge a little more and that your property will always be in high demand.
Charging for a Pet Friendly Property
Most responsible pet owners are well aware that they will be expected to cover the extra cost of a pet friendly property. Pets, with the best will in the world, can be messy, and owners accept that they will be expected to pay for any damage or extra cleaning that their animals might cause.
If you are letting out a property and you want to advertise it as pet friendly, you probably don't need to worry about the decor as much as you would if you were letting to a non-pet household. But it's worth taking into consideration that the floor coverings will need to be pet friendly too. Hard wearing floor surfaces are ideal, as are short pile carpets - but not in pale colours!
Don't be afraid of asking to meet the pet. Pet owners might under-state the size of their dog or the fluffiness of their cat, so if you ask for an introduction, at least you'll know what you're letting yourself in for!
You are well within your rights to request that pet owners keep their animals in one room (preferably one with an easy clean floor covering) when they are home alone. With dogs, you could suggest a dog crate, or even fit stair gates to prevent dogs from venturing upstairs. Remember it's your property and you have every right to insist that it's respected.
Cat flaps are a good idea if you intend to market the property as a pet friendly property. If the property doesn't have one already, you could either get one built in or allow the tenants to fit their own.
You could also insist that dogs won't be left alone in the property for more than four hours at a time. This should reduce the risk of mess or persistent barking.
If your tenant has a small pet, such as a rabbit or a guinea pig, make sure there's enough room for their hutch outside. If they have fish you could also stipulate that they should be kept in the kitchen, just in case the tank leaks.
What to Ask about Pets
If a prospective tenant has a dog or a cat, ask them whether they have pet insurance, and whether their policy covers public liability insurance. This ensures that if the pet damages someone else's property, you can't be held in any way liable, and if your property is badly damaged by a pet while the tenants are in residence, the insurance company should be able to cover the cost of any repairs that may need to be done.
If the tenant has a dog, the main things you need to find out about are:
The breed, size, and age of each dog, and whether or not it has been neutered.
Whether he or she moults a lot
Whether the dog has been to any dog training classes.
Whether someone will be at home with the dog for the majority of the time.
If the dog is regularly treated for fleas and worms.
The same questions apply to cats, except for the cat training, as any cat owner will know that cats just don't 'do' being trained!
The main thing if you intend to market your property as being a pet friendly property is to accept that the property may well not be as pristine as it would be if you let it to a non pet household, but that you'll always be in demand because so many landlords are anti-pets. So it's really a case of the good outweighing the bad.
You might also like...