Is Your Property Rentable?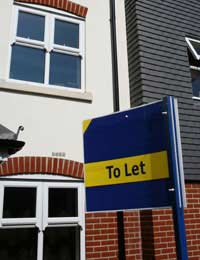 If you think that letting your property out might be the answer to your problems, think very carefully before you make any rash decisions.
It might seem like the ideal solution if you're having trouble selling your property, but prospective tenants are fussier than they used to be, and if the house or flat isn't up to the standards they are looking for, you could be left with an empty property and no potential income from it.
What are Potential Tenants Looking For?
The main factors that will influence whether your property is suitable for being let is its location, the type of property it is, and the physical condition it's in.
If you're lucky enough to own a large house with several bedrooms, close to transport links and local universities/colleges, you could have a ready-made income from the student market. What are the selling points of the property – how close is it to local shops and leisure facilities?
It's worth having a word with a local letting agent to find out what's likely to be in demand locally, before you decide whether to rent the house out. You might find that in your area family homes are really sought after – or commuter-friendly one bedroom flats could be at a premium.
The State of Your Property
People won't settle for badly kept properties any more – there's too much competition in the rentals market. Tenants are usually looking for a property with, at the very least, a clean modern bathroom and a fitted kitchen.
Unfurnished properties tend to be popular but even unfurnished property is often let with appliances included such as built in fridges and washing machines. When it comes to the fixtures and the decor, don't cut corners. Try and get higher quality appliances, and bathroom fitting, and make sure that the property looks good when you show people around. Redecorate in neutral colours and replace any tatty carpets or curtains.
These little details may seem insignificant but they will make the world of difference to a potential tenant. Remember that it's not like selling a house where people can see the potential to 'do up' a property – as tenants rather than owners they will have to live with those carpets or that wallpaper and if they hate it, they will pass on your place and find somewhere else.
Market Conditions
Even if your property is in the most fantastic location, and is in perfect condition, you might still find it hard to let it out because of prevailing market conditions, or simply a lack of demand for your type of property. This is why you really need to do your research and look into the local demand for your type of rental property as it is now, and as it's likely to be in the future.
You might find that even if your house isn't quite perfect as it is, if you converted a second reception into a bedroom you could attract the student market, for example. Also think about how you will handle empty periods and cover any overheads – realistically you need to make at least 125 per cent of your mortgage payments in rent payments if you are going to make renting your property a viable financial option.
You might also like...