Your Tenants' Responsibilities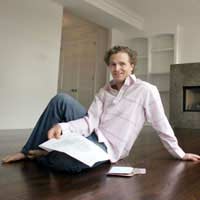 There is a lot of information available to tenants to tell them what their rights are when they rent a property, but do you know what the responsibilities of a tenant are?
Financial Responsibilities of a Tenant
The most obvious responsibility is to pay you rent, at an agreed amount and agreed intervals. This is written into your tenancy agreement so it shouldn't be an issue if it comes to enforcing these particular responsibilities. If the tenant defaults on their agreement, there are measures that can be taken legally to recover the lost rent and evict the tenant if necessary.
A tenant is usually responsible for paying the Council Tax in rented accommodation. In some circumstances, for example when the house is one of multiple occupation, the responsibility for paying council tax falls to the landlord instead, so you could decide to include a portion of the cost in the rent.
A house in multiple occupation is any property which has been constructed or adapted for occupation by a group of individuals who do not form a single household, or who have separate tenancies, or who pay rent for only part of the property.
If you are not sure about whether this applies to your property, you should contact your local authority. It's best to make sure that the tenancy agreement states clearly whose responsibility it is to pay the council tax.
It's normal for a tenant to pay their own water and sewerage charges if the accommodation is self-contained. If you're not sure about who is responsible for your particular property, get in touch with the local water company and they should be able to tell you. Again, set this out clearly in the tenancy agreement to avoid any confusion. You can add the cost of water charges into the rent, if you are responsible for paying.
In the case of any other household bills, it's up to you to agree with the tenant what will be covered by you and what they are expected to pay for themselves. It's usual for tenants to pay their own gas and electricity – or sometimes you might prefer to install a coin meter. Most tenants will expect to have to cover their own utility bills so make it clear if you are doing this on their behalf and set the details out clearly in the tenancy agreement.
Non Financial Tenant Obligations
A tenant in your property has a duty to make sure that they take proper care of the property and also that they use it responsibly, and keep to all of the terms of the tenancy agreement.
Unless it says otherwise in the tenancy agreement, a tenant will usually be responsible for everyday maintenance and small jobs, and any garden. Tenants are expected to let landlords or agents know about any problems that occur with the property, leaks, damage to property, or faults with appliances. They are also expected to make good small jobs such as blocked sinks and anything that can be done easily without needing to call in an expert.
Make sure that if you expect them to look after the garden, you have left the appropriate equipment to mow lawns, tidy hedges and generally look after the garden.
You might also like...
We rented our home to a mom with 2 grown doters, it end up living 5 adults and running Day Home businesses from our property. That what people will do with your property if you nice and not careful. And a tenants have more rights then a lander, Alberta regulation.
Edi
- 10-Aug-16 @ 6:49 PM