Getting Properties Ready to Let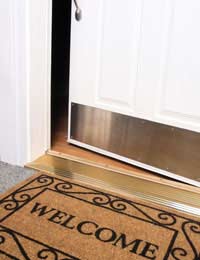 The first thing you need to do when you're preparing the property to let, is to make sure that you know what your legal responsibilities are, and that the place complies with all the relevant legislation.You have obligations under the Landlord and Tenant Act to maintain and repair the property and ensure that it's safe and comfortable for your tenants. Make sure that you have the gas and electricity safety checks carried out by properly qualified workmen, and that any furniture you're including complies with the Furniture and Fire Safety Regulations. Also, by law all privately rented properties now require a minimum energy rating of E.
How Many Tenants?
If you are going to be letting your property out to more than one tenant, you should check with your local authority to find out whether this will class the property as a House with Multiple Occupancy (HMO) as this means you have some extra regulations to comply with on top of the general rules that apply to letting a property. Some local authorities have their own additional requirements on top of the standard regulations that apply, and it's best not to fall foul of them!
Getting the Look Right
It's just as if you were doing the property up to sell it on, except that you have to make the decor pretty perfect to start with – tenants won't be expecting to have to do any work to the house, and so you have to make it as attractive as possible, to as many people as possible. As ever, the best colours to decorate the property with will be the neutrals, especially if you are letting unfurnished as tenants will need to be able to imagine their own furniture and belongings in the property.
If you need to buy furniture in bulk, you can now find furniture companies that will sell complete packs of furniture.
Put down new carpets if possible, or at the very least get existing carpets and floors professionally cleaned. It also pays to offer tenants the basic appliances even if you're not renting furnished – a ready to use kitchen is a good selling point, especially to younger tenants who may not have these items already.
Cleaning it All Up
Once you've got the house decorated, get everything cleaned professionally, and make sure that the whole property is spotless. It's worth calling in a professional cleaner not just for the carpets and any upholstery, but to blitz the whole place and make it look good. If the property has a garden, keep it properly maintained, make sure that all hedges and trees are kept trimmed and that the lawns are kept mowed and trim. Don't make the garden too complicated, a simple low-maintenance garden is popular with most tenants, who don't want to put too much effort into maintaining a garden that isn't theirs.
Tenants are looking for somewhere that they can imagine just moving into and setting up home, so any hint of extra work on their part will put them off straight away. Make sure that any minor repairs are done, the bathroom and kitchen are absolutely spotless, and any lingering smells (pets from previous owners, cigarette smoke etc) are eliminated. Clear any rubbish away and make sure that all the small details are attended to – curtains in all windows, clean net curtains if you are providing them, and that there are light bulbs in all the light fittings.
You might also like...