Planning for Interest Rate Rises: Don't Get Caught Out!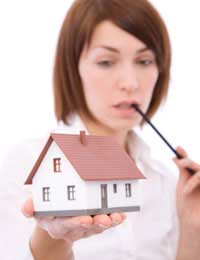 It's not just home owners that are hoping and praying that interest rates don't rise too steeply this year – if recent reports are to be believed, many landlords are hanging on by the skin of their teeth and hoping that they can sustain their property portfolios if the rates start to get off the rock bottom levels they've been at in recent years.
According to some estimates, thousands of landlords could face a real struggle to maintain their mortgage payments if the interest rates start to get back to their usual levels, and Landlord Assist, an organisation set up for property landlords in the UK are urging landlords to consider what they would do if the worst came to the worst and they found themselves having to find higher monthly payments for their mortgages.
Other organisations that work in the private rentals sector have also expressed their concerns after speaking to many existing landlords who have admitted that they haven't really given much thought to what they would do if rates rose.
All Calm for Now...But...
The problem is that current conditions mean the rentals market is enjoying a golden era. While the interest rates stay low, repayments have also remained reasonable and the rents have been increasing, leaving plenty of profit for anyone in the buy to let market.
Landlords may be lulled into a false sense of security by the current cash-positive conditions, especially if it's all they've known as they are relatively new to the private rental market. Landlord Assist says that the only reason many current landlords are even able to carry on their business is because their mortgage payments are unrealistically low, and that these landlords are likely to be hit very hard if the interest rates rise and make it harder for them to cover their mortgages. Stephen Parry warned landlords that they needed to be aware that rates could and would rise again – and that they should prepare for the impact this would have on their profits before it happens. He said,"
"Many landlords who bought investment properties at a three to five per cent yield back in 2007 will probably find that the rent they charge will no longer cover the mortgage once interest rates return to more normal levels."
Landlord Insurance Policies
One thing that landlords might want to investigate is whether they are getting the best mortgage deal possible – recent research has shown that a massive 48 per cent of property owners haven't looked into changing their mortgage deal since base mortgage rates dropped down to 0.5 per cent.The research, carried out by unbiased.co.uk, showed that over seven million UK home owners haven't bothered to review their mortgage since March 2009. This seems to be down to a false sense of security about the current base rate. The company said that many property owners could well be missing out on better value mortgage deals – and that as the Bank of England is currently under a lot of pressure to alleviate inflation by increasing the base rate, it could be time to act now and avoid the impact of any hikes in the rate.
You might also like...