Will Your Property Lettings Be Profitable?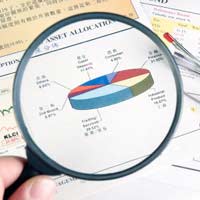 Letting a property – even through buy to let – can still be profitable, and you can make a good income under the right circumstances.
If you decide to buy to let – you can still find a mortgage, and interest rates are historically low so theoretically it could still pay to invest in property now if you can afford to do so. Some of the major high street banks are still offering good value buy to let mortgages at a reasonably low rate, and first time buyers are turning to renting instead until the house prices settle down.
What About the House Prices Dropping?
It's too early to say whether house prices have reached their lowest point, or whether they will carry on dropping for some time.
If you buy a property for long term investment through rental, as long as you don't overstretch your budget, and you take into account the possibilities of not being able to find a tenant for example, you can still make a profit from your property.
When the property market was booming, many people invested in property that they couldn't really afford, which is now in negative equity, to make a fast profit. If you take financial advice from a professional and are careful not to make rash decisions, buy to let can still be a profitable option for a landlord.
Because more and more first-time buyers are choosing to shy away from the property market, the increase for rental properties is higher. Theoretically this should have a positive effect on the amount that you can charge in rent, but in reality everyone is feeling the effects of the economic downturn, and so if you fix your rent too high you may not be able to find a tenant.
People who need to move house are also choosing to rent their homes out instead of trying to sell them in a depressed market, and this has the opposite effect. If your property is desirable and realistically priced, you should be able to find a tenant easily enough.
Tax Considerations
You don't get anything for nothing, and of course the Inland Revenue will take a cut of anything that you earn from your rental income. However, you do get certain allowances for replacement furniture and wear and tear (in a furnished property) and you are entitled to deduct any expenses directly relating to renting the property too.
Other Expenses
You need to choose wisely when you're picking your property for rental, because if you choose a bargain property which needs work to make it habitable, you run the risk of making a loss, and being unable to sell the property on if the cost of making it rentable is too high. It can be tempting to buy a cheaper property and imagine that you'll make a killing once you've done the repairs it needs, but the market is competitive at the moment, and tenants are fussy about what they will and won't put up with.
You could end up with a cheaper property that stands empty because it just doesn't appeal, and becomes a drain on your finances. Remember too that a property which has needed a lot of attention to get it into a liveable state may well need a lot of attention while it's being rented – think of the repair bills and maintenance costs you could end up with.
You might also like...