What to Do If Your Letting Agency Lets You Down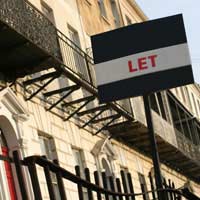 The whole point of taking on a letting agent to manage the rental of your property is that you expect them to take the hassle out of being a full-time landlord. You might be in a full time job and not have the time to deal with all the ins and outs of an everyday tenancy, or finding a new tenant when the current one moves on.
But there can be problems when the letting agency doesn't do their job properly. Many things can go wrong – for example you might reasonably expect that a letting agent will have the right information and expertise to know who is a good risk, and to carry out all of the correct checks on a prospective tenant.
You wouldn't expect you to forget to complete paperwork (for example, if you had asked for a guarantor for a self-employed tenant or a young tenant)
The Law as it Applies to Letting Agencies
Legally, the letting agent is bound by the same laws as any business who agrees to undertake a job for you – they must carry out any work for you with reasonable skill and care. If they don't, you are entitled to claim reasonable compensation. In the case of not getting a guarantor for a tenant, if that tenant then defaulted on their rent you would be legally entitled to claim any loss of income that was directly caused through the letting agent's lack of attention to detail. So, effectively you would e entitled to the months of lost rent, plus any associated legal fees for eviction or legal action you've had to take.
Letting Agents and Trade Associations
If you've chosen wisely, your letting agent will hopefully be part of a trade association for landlords and letting agents, so hopefully you can use their services to try and resolve any situations that might occur before court action needs to be threatened.
If there's been more than just a lapse in paperwork, or a letting agent has breached an industry code of conduct, you may be able to take action against them through grievance procedures set out by their trade association. In cases that involve misuse of a deposit, you can contact the relevant tenancy deposit scheme and ask them to get involved. It's actually illegal, for example, to use a tenant's initial deposit to cover rent arrears, and they are legally bound to protect any deposit. Any reputable letting agent will be able to tell you who their deposits are held by.
It's also worth contacting the Estate Agents Ombudsman Scheme if the letting agent is a member of the scheme, and getting advice from them about how to proceed. If the letting agent is a member of the ombudsman scheme, again they will have signed up to a code of conduct.
What to Do When the Relationship Breaks Down
If the letting agent has been negligent in such a way that they are in breach of their contract, you are legally entitled to cancel the contract with them, and should not incur any charges for doing so. This doesn't affect your right to pursue them through the courts if necessary for any damages (financially) that were incurred through their breach of contract.
Unfair Renewal Fees – a Court Decision
The National Landlords Association has recently been in the press supporting a decision that branded extra fees from letting agents as unfair. The Office of Fair Trading pursued the case which involved the practice of charging landlords a renewal fee if a tenant renewed their tenancy automatically – even if the agent had been underperforming and was technically in breach of their contract. In effect this was charging the landlord when the letting agent had done nothing.
The judgement that the OFT obtained in early 2010 made it clear that landlords "should not be presented with a surprise bill for services they have not consciously agreed to."
You might also like...
Hi, I am terminating my lettings agent since they failed to repairmentbut they invoiced me one month letting fee with vat nearly900£ is it legal?
Raj
- 14-Mar-21 @ 12:11 AM
Please could someone call me with some advise I have very ill health and have rang emailed and messagrd letting agent tuesday and everyday since, I have urgent issues at my property and have no other way to contact them I don know what else to do
Sarah
- 12-Feb-21 @ 10:23 AM
I feel that my agent are not doing there job my tenant pays me directly and I have to ring the agent to pay fees this is due to the banks and agents not being open for tenant to pay to them. I have asked agent about cancelling the agreement with them as they have not managed my property in the last year due to covid 19 they say I have to give 3months notice and pay them 2 months rent is thus right. They have done nothing at all.
Madness
- 25-Jan-21 @ 8:18 PM
Letting agent don't return deposit over one month and not answering the reason. TDS claim already made. Can I claim any compensation?
Aleks
- 24-Dec-20 @ 2:40 AM
I set up a tenancy agreement on a rental flat via an estate agent. The landlord decided that they did not wish to rent the property to me and therefore my holding fee was returned. I had not realised that I had set up a monthly direct debit for the property and had not cancelled this. Therefore 2 weeks later I paid the letting agent a months rent. I contacted the agent to request my funds return. They have informed me that they had already made payment to the landlord who refused to give me a tenancy. They said they would request the return of funds from the landlord in order to return the funds to me. 3 weeks later they are telling me they are still waiting for the £950 to be returned by the landlord. I have asked for the landlords details so that I can contact them directly. The agent say they can not provide this due to data protection. I asked why the landlord was given the payment as they should have identified that this tenancy was declined. They say they rented the place to someone else and the landlord has been sent both my funds (by mistake)and the new tenants payment. I dont understand if they are working with the landlord to rent the property and they made the mistake in paying my funds to the landlord why they will not return my funds as they are still managing the property and it's current tenant. This situation has made me homeless as I did not have the funds to pay the deposit on a tenancy that I did have agreed. Is there anything I can do to get my £950 from the estate agent? Please help?
Ray
- 13-Nov-20 @ 9:35 PM
We recently found out that our tenant has been sectioned under the mental Heath act and has been in prison for attempted arson. The letting agent denies any responsibility for recommending the tenant, stating that these things are not checked when referencing. We issued a section 21 and then 3 weeks later there was a fire in the kitchen rendering the flat uninhabitable until repaired. Insurance will not cover the damage as they were not notified that a S21 had been served. Is the agent liable? Should we contact the ombudsman? Any advice would be greatly appreciated. Dp
Hi. My letting agent, without informing me, told my tenant that they could give a month's notice half way through a 12 month fixed term Company Let Agreement. The tenant is a commercial entity that sub-lets serviced furnished apartments. The fixed term was at the tenant's insistence. The tenant is actively trading and marketing their services. Hence I was simply informed by my agent that the tenant had given a month's notice to quit, with 6 months left of the lease to run. The lease does not allow for this and has no exit clauses. Where do I stand? The tenant can claim the agent agreed to the early exit, and therefore they are not liable for lost income for the remainder of the term of the lease. Is the letting agent liable given I was not consulted and given the lease (drawn up by the letting agent) makes n provision for early termination?
MARK
- 26-Oct-20 @ 1:43 PM
ask my agent to ring my brother To ring him when they do inspections they don't. Tenantshave left and the tenant havenot cleaned the bungalow garden or inside. I want the tenant to pay for this and the agent said I will ask them??? if they will pay for the cleaning we'vehave had to have done they have been in14 months. ??
melo
- 15-Oct-20 @ 8:54 PM
Letting agents didn't do proper checks on my tenants.The tenants paid only first month rent with deposit in the beginning later they were just dragging. The case is in court against the tenants but they left the property by subletting illegally without any rent. Property is completely destroyed bychildren and pets,which wasn't In the agreement. Now I'm told it's the tenant I should pursue and not them for the damage. Please can someone guide me on this? I definitely want to take the agency to the court as they were failed to complete background checks on tenants.
sam
- 13-Sep-20 @ 6:38 PM
I own a house that is rented out through a letting agent, but the agent said they can't give me a copy of the tenancy agreement because of the data protection act. I've been renting out for years and always had a copy, but they say things have changed, is this true. Surely as the landlord I have the right to see the agreement.
Col.
- 4-Sep-20 @ 1:39 AM
Help or advice. My mom has rented for 10 years, the relationship started with an estate agent she paid first months rent and a deposit, and has paid rent in advance since. 7 years in relations between the letting agent and the landlord broke down and they parted ways. It was agreed by the landlord and my mom the arrangement would remain the same. I bought the house on 20 Dec 2020 paying last rentals on the 29/11/2020 to cover Dec. 6 months later the landlord has tried to claim the deposit my mom is owed to cover the rent for December. Because he state we were paying at the end of each month, and the estate agent should have returned first month rentals to my mom which they never did. The letting agent no longer exists. Who was responsible for the first month rent when ties where cut with the letting agent, the landlord or my mom? The landlord cut ties and sorted putting the deposit in a secure hold, nothing was discuss about the first months rent at the time.
osnkosi
- 25-Aug-20 @ 3:01 PM
I would like to know what was the advice regarding the leak in the house that the tenants had reported and the landlord themselves have been over and notified the letting agent to sort it out with highest urgency incase of having to foot a bigger bill if it continues to be neglected. Come 5 weeks later, the estate agent have not done anything about it and now the floorboards have completely gone. Should the letting agency pay part of the repair bill or reduce the management fee?
Selina
- 18-Aug-20 @ 2:53 PM
Been with letting agent 4 years. Managed by them. Gold package- guaranteed rent and they maintain the property. Had 25k Bill as there seems to be a leak not reported for years that has ruined numerous walls, flooring, decoration and so much more. They're saying I'm at fault but we knew nothing and have not been allowed to access property as managed. What do I do!!!
Sam b
- 24-Jul-20 @ 11:00 PM
Letting agents didn't do proper checks on my tenant, boyfriend not in hospital but in prison. House completely destroyed by her children and pets,which wasn't In the agreement. Now I'm told it's the tenant I should pursue and not them for the damage.
Rigsby
- 8-Jul-20 @ 10:10 AM
What can you do if your my letting agent didn't take a deposit and never informed me? My tenant seemed to have abandoned owning me 3 months rent.
Mr B
- 11-Jun-20 @ 10:13 AM
Just found out my letting agent has not inspected my property for over two yrs. This is part of the service I pay for. What can I do?
I have had full management by the letting agent , who has charged me for work ,and Estimate for more work needed, it was over £1,500 so I have taken the full management of so we do our own repairs, and checks , After going the the house I found a water leak and damp problem was reported over 6 months ago , the maintenance was not done and the house has lots of water damage now because of the incompetence of the letting agent and property maintenance, they are asking me to pay there bills , Can I clamp against the letting agent for not keeping my house in a good state of repair Please advise many thanks Bob
My letting agent wrongly advertised a garage as part of a let property. Having waited two months to get in, the Tenants discovered the garage was not part of the let on move in day and our now not going ahead. Am I entitled to a month's rent and council tax from the letting agent whilst they find a new Tenant?
Boycie
- 27-May-20 @ 2:52 PM
I've been with letting agent 7 months , bk and fourth possible new tenants then not because of referencing problems, trying to get us to accept them with no garentor and no rent guarantee. Happend 3 times now. They find ppl that I've stated on their list that I don't want and still ring me up and ask. Sick of them now . With house never had a tenant in . Can I just end with them and find another agent. Or will their be a charge to leave. ???
Saxon
- 19-May-20 @ 1:37 AM
I was a guarantor for my son and his girlfriend, they never paid any rent from the time they moved in (April 2018) to the time they were evicted (December 2018) the letting agent never told me that they had not paid and now I have a bill for £6,000 should the letting agent have told me once they didn't receive a payment for rent. Any help would be appriciated.
Colin Wall
- 31-Mar-20 @ 3:32 PM
A letting agent which I have used before, found new tenants who are on Universal credit. I was told when they moved in that it would take 6-8 weeks for it to come through. I agreed to wait til then. However, it has not materialised and their contact number which was given by the estate agent did not work. Spoke to them who also tried but was not successful either. They went over to the property but was not able to see the tenants. In the meantime I have emailed the estate agent to request all the paperwork including their IDs, references and gas certificates as I need to keep legally. Despite my many email requests they failed to respond. So currently I have no information about and can not request the council for the rent to be transferred directly to me. What are my rights and can I claim compensation? If so how can I go about claiming this. I don't think they are a member of the ombusman.
Lee
- 20-Mar-20 @ 8:18 PM
Had a big disagreement with my estate agent in which she had taken money from me unlawfully , we had also told the landlord that repairs had not been done since I had moved in and he stated it had nothing to do with him as he paid the estate agent , in the end as we were gathering all information for my case we were told that the landlord had taken back his flat from estate agent , and we had to move out . Nothing was said about the money I was owed but was told that it was I that owed him the money "a months rent" we were then hounded for two week before we moved asking if we can move out earlier this was impossible as it was Christmas . We have just got the last bits to go as I lost the top of my finger in the move . I just need to know who is now responsible for my owed money the landlord or the estate agent . Thank you
Micky
- 18-Feb-20 @ 11:13 AM
I am one of a group of landlords (well over 20) that have all had their tenants deposits stolen by a letting agent. The DPS has confirmed doctoring of their official email where she tried to cover the fraud on one of my tenants deposits and also trading standards now investigating. Her company has at least 12 CCJs now and is sure to have many more pending. Does anyone have experience of this and at which point did it transition from a civil to criminal case ?
SJ Lancs
- 8-Jan-20 @ 10:06 AM
I currently have a property rented out through an agent. They introduced the tenant and collected fees. The anniversary of the tenants is coming up the agent had already called the tenant to speak about renewal without my consent. Then sent me an email to say that the tenant is happy to renew with the same rent. However the agent wants to increase there fee. What I do not understand is that the agent does not collect the rent it is paid directly to me. If there is a problem at the property with tenant calls me directly as it is not fully managed by the agents. I am not happy with the agents increase or fees and now now they have not replied to my emails or or called me back for 2 days where do I stand to get rid of the agents but to keep the tenants?
Our property agency had they keys returned to them by previous tenants, whilst property was empty they arranged the inventory checks.We visited the property in the evening for our own final checks to see not only lights left on but front door was not locked, we walked straight in.On suggestion, if not them then the locks need changing they tried to charge us, I have written to director but what further action can I take?
Drow
- 22-Oct-19 @ 7:43 AM
I did not receive rent payments for the first 14 weeks from the tenants. From the new tenants I have not received monies from the last 16 weeks I have not been informed of any issues by the letting agent until today The letting agent over the 17 month period have been very evasive and very unhelpful I have been paid a paltry 124 pound in 17 months Can you give me any advise Regards Mark
Rodders
- 16-Oct-19 @ 6:36 PM
I have a property and an agent managing it. I am experiencing delay in rent collection and credited to my account already 3 times. I am very unhappy with their service and would like to remove them. I have written formal mail, not having their response on this. They are now holding tenants deposit and my previous month's rent. What should I do. Any advise and suggestion is much appreciated.
Mr Sahoo
- 3-Oct-19 @ 2:35 PM
We agreed to rent a property on 28 september the lettings companyphoned us Mondayafternoonto say tenant was stopping this property is availablefrom 29 Septemberso were do i stand
Nathan Hill
- 25-Sep-19 @ 8:00 AM
Hello We used a letting company to fully manage our property. The tenants moved out today and there is damage to the property, above wear and tear, which the deposit won't cover. Can we put an action against the letting company for failing to fully manage the property despite taking a monthly fee?
Joned1
- 3-Sep-19 @ 6:50 PM
We are selling our property with a sitting tennant whi has never been a problem. He decided to move out and the agents failed to tell us. We were expecting the months rent to go in, when it didnt see spoke to the agent who told us the flat was now empty leaving us £500 short and months to cover until its sold. Are they liable for the lost income?
Scott
- 18-Aug-19 @ 2:40 PM