Long Term Letting: What Makes a Tenant Stick Around?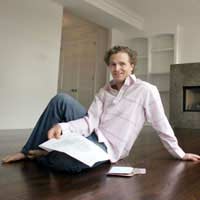 With the downturn in property prices and people staying in rental accommodation for longer than they intended while they wait to see what happens in the property market, recent research has also shown that long term tenancies could start to filter into the UK rentals market as it has in Europe where long-term letting is common. Over the past 18 months the UK rentals market has thrived, with a surge in demand for all types of rented accommodation, and both letting agents and landlords reporting that tenants seem to be staying for longer.
Security and Stability for Tenants
The percentage of households owning their own homes dropped from 71 per cent to 68 per cent by the end of 2009, so it's not surprising that the Government is being encouraged to put measures in place that mean renting a property is just as secure as buying your own home. Official long term lets seem to be on the cards, which means that you as a landlord will feel the benefit of knowing that your property is likely to be occupied for longer, while the tenant isn't concerned about having to move after six months.
As yet, there have been no official announcements about whether this is likely to go ahead, but as the UK tends to follow where Europe leads, it's possible that we may be seeing legislation allowing for official long-term tenancies in the near future.
Attracting Tenants Who Stick Around
You need to attract tenants that you actually want to have in your property long term, and then work on keeping them happy so that they stay put. If you want to make your property look attractive to someone who is likely to be there long term, first you need to market the property to the right type of tenant – for example, there's no point trying to attract students because they are notoriously fickle, and will inevitable move around and move on quickly.
Think about what you have to offer potential long term tenants. If the house is well placed in a quiet residential area you could do well with the young family rental market, looking for somewhere the kids will be safe, especially if it's also close to a good school.
Once You've Got a Good Tenant...don't let them go!
Be straight with your tenant right from the start about exactly what they can expect from you, and what you expect from them as tenants. Make sure that you point out any possible areas of the lease that could be a problem, explain charges such as late payment fees and discuss the due date for the rent, making sure it suits both of you.
Make sure that your tenants know what to do and who to call in case of an emergency. Leave them feeling secure that everything's covered, and you won't leave them high and dry if the heating fails, or there's an issue that needs addressing. It's also vital to make them aware of their obligations – damage to furniture, notice periods, the usual things that can crop up in a tenancy. If you're happy for them to carry out decorating and DIY in the property, that can help because your tenants will be able to make themselves feel at home if they can put their 'stamp' on their home.
Keep Communicating
Keep in touch with your tenant – it doesn't hurt to drop a letter through every now and again just making sure that everything is OK and offering to call in if the tenants need to speak to you. If you need to inspect the property, make sure that you give them notice and don't just turn up on the off-chance. Your tenant has the right to quiet enjoyment of their home, and you don't want to leave yourself open to accusations of harassment.If you have issues with your tenants, try not to go overboard – sometimes a simple misunderstanding can be dealt with amicably without needing to be heavy-handed.
If your tenants know that you're there if they need you, and you don't give them any unnecessary interference, it's more likely that they will stay in your property for longer – and treat it well while they are there.
You might also like...