Gas and Electricity Checks in Your Let Properties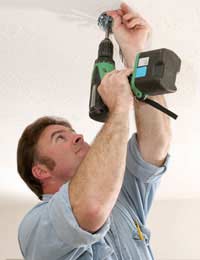 The safety of your tenants is something that the law takes very seriously, and that you should take seriously too. It can be considered a criminal offence if a landlord does not comply with safety regulations, and you could be fined for it – or worse. In some cases landlords have even been convicted and jailed for manslaughter if a faulty gas appliance has caused death due to a landlord not having carried out the appropriate safety checks.
The Gas Safety (Installation and Use) Regulations 1994
These regulations make it the landlord's duty to ensure the safety and maintenance of any gas appliances and pipe work that is part of or supplied with a property that they are letting. The regulations also stipulate that annual inspections and safety checks must take place.
You are required by law, when letting out a property, to have all the gas installation pipe work and any appliances checked at least annually. The law also says that the tests have to be carried out by a registered CORGI engineer and that they must have been carried out prior to the start of any tenancy.
The checks will make sure that:
There is enough of an air supply coming into the property to allow the proper combustion of any gas appliance.
That there are adequate facilities to remove the combustion by-products.
There is enough ventilation for the appliances to be used safely
Appliances are in a good enough condition for them to be used safely, and that there is no risk of gas escaping.
Fittings and flues are safely in position
You're also required by law to keep accurate records of all the inspections, including the dates and any repairs that were carried out. You'll need to keep these records for two years.
To make sure that you follow all of the rules, keep one copy of the inspection records for yourself, leave one with the letting agent if you use one, and give one to the tenant when they sign the tenancy agreement, Tenants are not allowed to move into a property without a gas safety inspection having taken place.
The Electrical Equipment (Safety) Regulations 1994
These specific safety regulations apply to landlords who let out their property already containing electrical equipment and appliances. The regulations apply to any electrical equipment between 50 and 1000 volts a/c and specifies that it must be safe and tested regularly by 'a competent person'.
The regulations don't actually specify the frequency of the checks, or explain the definition of 'competent'. The safety issues that you need to check for with electrical equipment are:
Protection against overloading, through adequate insulation and earthing.
That appliances are constructed in accordance with 'good engineering practice'.
Appliances are supplied with instruction booklets or clear instructions.
All heating appliances have to be supplied to the tenant in good working order, and the same applies to anything else supplied as part of the property, including washing machines and driers, microwaves, fridges and freezers and electric cookers.
Checks That You May Be Able to Carry Out Yourself
It pays to keep an eye on the small things in the property as well as the full inspections. Things to look out for include:
Fraying and worn electrical leads
Live or moving parts must be guarded and not accessible.
Accessible or visible wiring.
Plugs – these should all be fused and compliant with BS1363 (it will state this on the plug)
Fireguards - these must be BS3248 compliant.
Fire extinguishers should be BS6575 compliant.
You might also like...
Hi, can someone please let me know if they know how to get furnishings re tested for fire safety?
I have a pre-1950 four poster bed with a sprung base.There are no labels relating to fire retardancy on the base.Can I put this in a let property?The mattress complies with BS7177.