The Landlord and Tenant Act 1985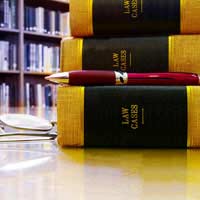 The Landlord and Tenant Act 1985 governs many of the areas of letting out a property that you will need to be aware of if you intend to become a landlord. The exact details of the legislation would be too lengthy to describe in a short article, but the basics covered in the Act are below.
Disclosure of a Landlord's Identity
If your tenant asks for your name and address to be supplied to themselves or to anyone else, whether directly or through a letting agent, those details have to be supplied within 21 days, or you could be fined.
A tenant can also ask for details of the directors and secretary of a company, if their landlord is a corporate landlord. The same rules apply about disclosure within 21 days.
There are also rules about notifying a tenant if a tenancy is assigned to another person or business.
Rent Books and Information
The law states that a landlord must supply a tenant with a rent book, or similar document which gives them details of their tenancy agreement.This should contain details of the landlords name and address, any restrictions on the tenancy, and details of the company if the landlord is a limited company.
If the rent book or information isn't supplied to the tenant, the landlord can be fined.
The Property Must Be Fit For Habitation
Unless the tenancy on your property is for a fixed term that exceeds seven years, any property that you rent out as a landlord must be fit for human habitation when the tenancy is commenced, but there is also a stipulation that the property will be maintained throughout the tenancy, and that's the responsibility of a landlord.
You must also give a reasonable amount of notice to a tenant if you wish to enter the premises to inspect or carry out any maintenance/repairs. Reasonable in the Act is 24 hours. You must also only do this at a 'reasonable' time of the day.
A landlord is responsible for keeping both the interior and the exterior of the home in good repair, and that includes aspects such as the gas and electricity supply, water and drains, and any central heating systems and boilers.
If the property is a flat or maisonette, the landlord is also responsible for repairs to any other parts of the building which you own, if letting them get into disrepair would affect your tenant. However, you are not responsible for any damage that has been caused by a tenant.
The tenant is not expected to be responsible for carrying out any repairs to the property, apart from to any items that they are entitled to take away at the end of the tenancy, or by previous agreement.
In some cases where there is a dispute, a county court can make an order that a landlord carries out certain repairs.
Failure to Comply
Local authorities have powers to prosecute landlords if they don't fulfil their legal obligations under the Landlord and Tenant Act 1985. The areas that they can and will take action include the provision of a rent book books failure to disclose the correct information when requested.
You might also like...
My daughter is renting a room in a three bedded converted flat. There doesn't seem to be a gas certificate. The furniture does not meet with fire regulations. What can we do to have a safety check take place?
Lucy
- 23-Jul-14 @ 10:17 AM
l moved into my property a year ago as tenant and since day one l have been having major problem of slugs and rats in my house. Walls are always dump and so are carpets. I told my landlord several times but he didn't do much except adding one ventilation point on the wall right at the bottom ground. Just few days ago l demanded he do something after whole year of silence, he asserted that neighbours just informed him there is a water table underneath the property. Yet he has been fitting ventilation for water table and l noticed most houses along my street are renovating their properties most probably coz of the same issue. Now problem is this clause was never mentioned in my tenancy agreement and l can tell this was deliberately omitted since landlord has owned property for over 10 years and neighbours you l am the longest staying tenant in the property. Property hasa history of tenants leaving early. Now my problem is the landlord does not ant to fix or even inspect the water table though l have managed to locate access point under the carpet. How to l get along this one because l feel this ommited clause invalidates my tenancy agreement right from the beginning. Kindly assist plz!!!!
nikki
- 4-Jul-14 @ 3:52 AM
The local council's housing officer has asserted that I am not allowed to repair the garden walls because these are not covered by S11 of the 1985 Act, and because this repair would disturb the tenant's peaceful enjoyment of the property. Ironically, the council is now trying to force me to carry out major structural repairs which would involve scaffolding and installing new windows, and much greater disturbance to the tenant than a bit of garden wall repointing. In any case, the lease permits me to carry out general repairs and maintenance anywhere on the property, which would obviously cover garden walls. Can the council use S11 definitions to restrict a landlord's repair rights in this manner.
Boru
- 20-Jun-14 @ 2:26 PM
In Scotland are landlordsobliged to carpet wooden floors
sammyboy
- 19-Aug-13 @ 2:03 PM
I have a problem where my landlord and his mother in law enters the house when I am away on holiday or out for the day without premission or will call and say I am comimg to inspect how clean the house is in half an hour even if it is inconveniate, and are very rude if I say its not conviniante for them to come. There has been times I have come home and things have been moved while I was out. I no longer feel comfatable in my own home and feel I have no privarcy anymore. They say they can come into the house at anytime it suits them as the house is up for sale. Last month the house was a bit of a mess as I had just decorated 3 bedrooms (with their permission) back to back and was waiting on some more furniture to come so things wasn't as tidy as it could of been, as I am a singel partent with only one pair of hands. Since then they have written into the tennany that the house is subect to inspection. Even though this is in the tennancy do they have to give me notice of any kind and are they able to come in when they want?
KAZ04
- 5-Sep-11 @ 4:08 PM
I would like to know I rent a bussines section and the landlord have not put in any burgular bars on the open windows.My business have been broken in to now twice this month what can I do
tra
- 26-May-11 @ 7:35 PM