Your Legal Responsibilities as a Landlord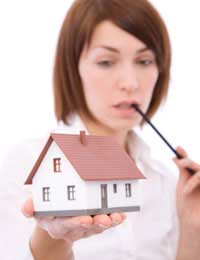 There are a number of things that you, as a landlord, are legally responsible for, and it pays to make yourself aware of these before you embark on becoming a landlord for the first time.
Keeping The Property Safe and Well Looked After
Landlords are legally obliged to make sure that rented property and any contents of that property are safe, and do not cause any injury or damage to anyone living in the property, its neighbours or the public.
A landlord must also make sure that any properties that are rented out are kept in a good condition and well maintained.
The Landlord and Tenant Act 1985
Under the Landlord and Tenant Act 1985, a landlord must keep the structure and exterior of a property well maintained. You can take into account any costs of the upkeep of the property in your rent charges, but you can't charge them for any actual repairs or maintenance that have to be undertaken during the period of the tenancy.
You are legally responsible for:
The structure and exterior of the property.
Heating and hot water installations, and water supply
Basins, sinks, baths and showers, plus any other sanitary ware
Lighting and heating
Ventilation, damp (if it threatens health)
This list can be added to in any rental agreement, if you agree to maintain appliances that you provide for example.
Safety of Gas and Electrical Appliances
The Gas Safety (Installation and Use) Regulations 1994 makes it the landlord's responsibility to make sure that all gas appliances that are provided in the property are checked and maintained in working order. Landlords must also pay for an annual safety check on all gas appliances, and this has to be carried out by an engineer registered with the Council for Registered Gas Installers (CORGI)
It's also your responsibility as a landlord to keep records of each safety check, and supply copies of each check to your tenants within 28 days of them taking place.
The electrical supply and wiring should be checked for safety, and any electrical appliances that you supply as part of the property, such as washing machines must be safe to use. You aren't responsible for appliances that the tenant owns, however, or anything that you have agreed the tenant may take with them after the tenancy has come to an end.
Furniture Safety
You must be able to prove that any of the furniture and fittings you have supplied in a furnished property complies with the standards set out in the Furniture and Furnishings (Fire) (Safety) Regulations 1988.
These regulations are in place to make sure that any upholstered furniture that is supplied for domestic use has a certain level of fire resistance, and if you are letting out your property, the regulations apply to every upholstered item in the property. If the furniture was made prior to 1950 it does not have to comply, but anything newer than that will have to be tested if it doesn't already have a label on to say that it meets the legal standards.
Possible Legal Exemptions
As a rule, it's best to assume that all the regulations apply to you and deal with them accordingly. In some cases, if you are letting out a property temporarily when you are working away or out of the country for example, you might be entitled to claim an exemption.If you are using the property for your main source of income, though, the regulations will apply to you. If in doubt, contact your local authority for advice.
You might also like...
There is a deviding wall to the front of two properties in Durham Road Ushaw Moor DH77LF. This deviding wall is in a dangerious condition after being partialy demolished. The tennants have small children who play near this wall. I suggested to the previous tennant tht he should notify the owner.His answer was that the landlord was abroad. At the time I rang durham county council to notify them of the situation at the properties. As a tennant in this street i see that the wall is stil in a state of dis repair
Pop
- 25-Jul-13 @ 10:18 AM
we rent the house we live in on the 1/3/2013 the water tank in the loft over flowed has come through the bedroom ceilings and kitchen dinning room and living room ceilings the whole house is flooded we had to move out we are in a hotel at the moment breakfast is included but that is all we have two children of 5 yrs old and 13 yrs old we are not able to go to the house for any clothes as there is now a dispute of suspestos all our furniture clothes every thing we had is now gone nothing has been done in the property since the flood our landlord is saying its down to us as tenants to put it right when we moved to this property it was in a poor state we have spent a lot of money on the property and made it into a loverly home not only have the landlord increased the rent alot they are telling us we still have to pay the rent on the property even though we cannot live there and we will have to pay for the hotel as well we are in need of some legal advice
molly
- 9-Mar-13 @ 10:58 PM
i have the old black and red wiringis tis still legalalso old storage heaters are these ok to use
chipper
- 3-Nov-12 @ 10:44 AM
As an investment rental property owner, you want to maximize your return on investment through professional tenant placement and management to ensure that your rental property is properly maintained.That is why even as an owner taking courses can help you with your rentals.
Property Management
- 26-Jul-11 @ 4:21 PM