Keeping Your Properties in Good Repair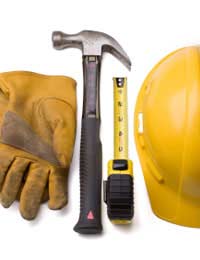 As a landlord, you are legally responsible for maintaining any property that you let in a good order. This applies to any assured shorthold tenancy, and also to a tenancy where the agreement is for a set period of time that is less than seven years.
You have to make sure that you keep any areas of the building that affect the comfort and safety of the tenant in a good state and condition, including the structure and exterior of the property, the water supply, basins, sinks, baths, showers or any other water and heating installations.You have to pay for all maintenance and repairs yourself, and you can only ask the tenant to cover all or part of the cost if a court makes and order that they should do so.
The tenant can take you to the county court using the Landlord and Tenant Act 1985 if they believe that you should have carried out repairs and maintenance but have not done so. If you believe that the repairs were only necessary due to negligence or damage caused by something the tenant themselves have done, you can ask the court for an order that they pay the costs.
How Will I Know When Repairs Need to be Done?
Theoretically, any requests for repairs to the property or anything that's covered by the law should be made by the tenant to you in writing. In reality, this isn't always possible, and it's easier and more sensible to let the tenant have an emergency contact number if they need to reach you about urgent repairs. If you have a letting agent working for you, they will take over this type of situation, and you will usually be expected to leave a 'float' with them to cover essential and emergency repairs.
In Case of an Emergency
If repairs need to be done at weekends or in the evenings, sometimes property management companies will refuse to cover the cost because the charges are prohibitively high – or in some cases extortionately so! In case of this type of domestic emergency, it's advisable to take out some form of emergency cover so that if you have to call out a contractor on a Sunday or in the early hours, you will not have to worry about the high cost. You are legally responsible for the cost, not the tenant, and it's worth bearing that in mind as most insurance for this type of eventuality is quite reasonable compared to the cost of an emergency plumber!
What if the Tenant Wants to Make Improvements?
Tenants do also have rights to carry out their own improvements to a property, and pay for them. If your tenant wants to decorate or carry out some work on the property, they should ask for your permission in writing, but you can't withhold it unreasonably. Obviously, if the tenant wants to do something unsuitable, or carry out decorating that you think would be inappropriate, you have the right to object.
If you decide to withhold your permission to the tenant carrying out work on the property, you must give them your reasons in writing. It can be also challenged through the county court.
You might also like...
I am a protected tenant,farther lived here for 46 years, he died we took it over,so the rent officer sets the rent,but what happens when the rent is more than, the house is worth paying for.no basic repairs are done like the broken glass door to the fixed wood burner which is are main heating.
not happy
- 29-Jul-15 @ 10:35 AM
@damp and mouldy, I too am in a rented house that is full of damp and subsequently mould! The landlord doesn't seem to care as they don't have to live there and they make no effort to fix things! Post back here and keep us informed of how you get on with your landlord, any tips would be much appreciated.
YAZ
- 8-Aug-14 @ 11:11 AM
Just cannot believe that a landlord can get away with renting a damp and mouldy property and not doing anything about repairs. Thought that estate agents were supposed to ensure that Landladies met their responsibilities in keeping a property in rentable condition! Obviously not the case and interesting to find out that they could be taken to county court as they were in breach of tenant and landlord act 1985! Watch this space!! We've had mice and rats and rotten decking,leaks, radiators that blew up and not replaced,leaks in kitchen ceiling andthe hole left for months. Rotten wood inside, leaks in two bedroom ceilings and subsequent mould growth. Wardrobes unusable due to mould, valuable books gone mouldy, backs of wardrobes mouldy. The electrics are shocking, no certificate and the really old fuse box with numerous spurs added.The electricians couldnt believe the state of them! The lounge light blew up,went bang and black destroyed the light. HOUSE OF HORRORS! The Environmental Health dept. might be interested!
damp and mouldy
- 7-Aug-14 @ 8:31 PM