How to Be a 'Green' Landlord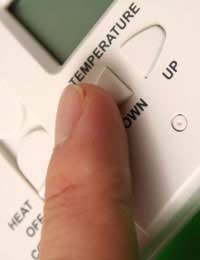 There's no denying that green is in, with consumers all trying to save money as well as the climate by reducing their carbon footprint. It follows that people are more aware of green issues when it comes to looking for a place to live. Since October 2008, landlords have had a legal duty to show any prospective new tenants of their properties the current Energy Performance Certificate score. Since April 2018, by law all privately rented properties must have an energy performance rating or E. So, to make your property as attractive as possible to tenants, start 'greening ' it now!
Why Go Green?
Renting property tends to appeal to younger people (students obviously) and families, plus people looking to save money before jumping onto the housing ladder. So it goes without saying that the more money you can save them with good energy efficiency, the more attractive your property will be to potential tenants. A good energy efficiency rating is something worth showing off!
The Boiler Scrappage Scheme
The Government has recently introduced a few schemes that can help you get your property up to scratch as far as the green credentials are concerned. One of the most useful for landlords is the boiler scrappage scheme. If you're interested in upgrading your old-fashioned boiler, you'll need to act fast, because as of February 2010 almost half of the available £400 vouchers had been claimed.
If you want to take up the Government's kind offer to upgrade your boiler and make it more fuel efficient, you need to qualify by owning the property, and having a boiler that's currently G-Rated. Some installers will match the amount the Government gives you so savings can be pretty impressive using this scheme.
British Gas were also running a similar scheme that offered discounts of up to £300 on the boiler plus extra discounts on heating insurance and other services, so it's also worth seeing what they have to offer. The original scheme ended on 28 February 2010 but as the Government scheme looks likely to be extended, it's worth checking with British Gas and any other fuel suppliers to see what they can do for you.
Other Ways to Green Your Property
Energy efficiency is a hot topic in housing and there are other ways of improving the energy rating of your property that don't involve a new boiler or heating system. Other options include:
installing double glazing if the property doesn't have it already.
getting efficient, up to date insulation fitted
choosing energy efficient appliances, such a dishwashers, fridges and washing machines. This is easy to do as they all have their ratings displayed.
Installing a smart meter for tenants to monitor their energy usage
Making your home energy efficient doesn't just make your tenants happy, it can help you to get a better return on your investment, not to forget giving you a warm feeling inside as you do your bit to reduce your property's carbon emissions and environmental impact.
Grants
If your tenants are in receipt of certain benefits or even on a low income, they can apply on their own behalf for a Warm Front grant from the Government to cover the full cost of:
cavity wall insulation,
loft insulation,
draught proofing and
hot water tank insulation.
There are some heating improvements and repairs that qualify for financial help under this grant, too.
Some local councils offer grants for different home improvements although this depends on where you live, as some councils don't offer much help to landlords at all. It's worth giving your local housing team a call to see if you qualify for any assistance, before going ahead and getting work done under your own steam.
You might also like...