Landlords from Hell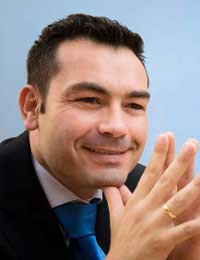 It's not just the tenants that can be difficult – many tenants complain about having problems with their landlords, and you don't want to become known as a difficult landlord, especially when plans are afoot to make all landlords register with their local authorities!Here are some of the ways that dodgy landlords can upset their tenants – play by the rules and avoid all these scenarios if you want to make your experience of being a landlord as successful as possible.
Landlords who Increase the Rent
You need to be careful when you decide that the rent needs to be increased as there are rules about how and when you can do this. You can't increase the rent halfway through the fixed period – so if you have an assured shorthold tenancy, with a few months left to run, you'll just have to bite the bullet and wait until the original period (usually six months) comes to an end. You then have to give your tenant notice, unless there is a 'rent review' clause in your tenancy agreement.
Any rent increase has to be 'fair' and you can't increase the rent more than once in any twelve month period.
Landlords who won't Return the Deposit
If you have a reason to keep hold of a tenant's deposit, make sure that you explain exactly why – and don't withhold the deposit for minor reasons. Avoid arguments at a later date by drawing up a detailed inventory/schedule of condition for the property and anything you leave in it, which you can both sign when the tenant moves in.
If the tenancy is an assured shorthold tenancy taken out after April 6, 2007, you should have invested the deposit into an approved tenancy deposit protection scheme. If there is a dispute over the property or its condition, and you are thinking of withholding all or some of it, ask your scheme provider for advice. In extreme cases if agreement can't be reached, they can also mediate.
Landlords who Just Turn Up Without Warning
You can't just turn up at the property unannounced, even if you suspect there is something going on that you won't approve of. You must give your tenant reasonable notice, preferably in writing and by agreement, that you intend to come to the property and carry out an inspection.You're perfectly within your rights to want to check that everything's as it should be, but the tenant is also entitled to 'quiet enjoyment' of the property so play things by the book to avoid being accused of harassment.
Landlords who don't Follow Correct Rules for Eviction
There are rules and notice periods that must be strictly followed by landlords when it comes to eviction of tenants, so don't fall foul of these and make sure that you follow all of the rules by the book, serve the correct forms and allow the right period of time for notice. If eviction proceedings end up in a court hearing, they may be thrown out on what you consider to be a technicality if you haven't done everything exactly right. It's actually a criminal offence to evict a tenant other than by obtaining a court order for possession in the County Court.
In most cases, under a modern assured shorthold tenancy, all a landlord needs to do is give a tenant the required two months' notice, and you don't have to give a reason. You still need to get the court order for eviction though, unless the tenant has left before that time of their own accord.If there are rent arrears or the tenant has broken the terms of their tenancy agreement there are different rules. Provided you've followed all of the correct rules and procedures for the type of tenancy, you may still get your eviction order – but in the case of rent arrears, unfortunately the tenant could plead poverty and you could end up with an order that the tenant is allowed to stay put ...and carry on paying the rent plus arrears.
You might also like...
My landlord has suddenly decided he wants change and or update the tennacy agreement halfway through the tennancy. Is he allowed to do this???
Starc
- 20-Aug-14 @ 6:10 PM