Landlords Trade Associations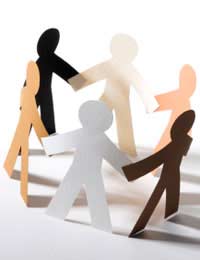 Buying to let and letting out a property you already own might seem like a simple way to make easy money, but as you can see from all the other articles on this site, there's a lot you need to take into consideration.
You might not know that the private rentals sector is subject to a huge amount of legislation – in fact there are currently more than 50 Acts of Parliament that apply. If you want to make sure that you don't fall foul of any of the regulations, you need to have a reliable source of information and advice that will guide and support you if you have any problems. This could be where you find a landlords' trade association invaluable.
Who are The Main Trade Associations for Landlords?
The three main organisations that exist to support landlords are the National Landlords Association (NLA), the Association of Residential Landlords (ARLA) and Residential Landlords Association (RLA). They all provide different services and of course they are not free of charge. If you're thinking of joining one of the trade associations for landlords, read up about each one to decide which one is more suitable for your individual situation, and whether they provide you with the services that you need.
What do Landlord Trade Associations Actually Do?
It depends which trade association you join. Some of them have a campaigning element as well as the practical side that helps you with the everyday aspects of being a landlord.
All reputable landlord trade associations will have a Code of Practice that you're obliged to sign up to when you become a member. This works on two levels – it attracts tenants, because they get the extra security of knowing that you're not going to be a 'cowboy' landlord, and it gives you a framework with which to work, and guidelines about how to be a decent landlord.
You might be able to attend seminars and meetings with fellow landlords that cover different difficult areas of law, or help you with the regulations that now apply. Landlord Trade Associations will be the first to know of any changes in law, and updates to best practice, so you can fall back on their research and experience when it comes to dealing with your own buy to let and rental properties.
You will also get access to services that come in really useful – documents and forms that you can use for tenants, credit checks, referencing and even help with getting mortgages. ARLA has even launched an online mortgage comparison site just for members and the general buy-to-let market, where people interested in a buy to let mortgage simply enter their details much the same as normal price comparison sites. The organisation recognised that potential landlords looking to buy a property need all the information available to them before they make a decision.
How Do I Become a Member of a Landlord Trade Association?
Some of the landlord trade associations insist on specific qualifications before they will let you become a member, others just expect you to pay them. For this reason, it's probably not worth joining an organisation like ARLA unless you actually intend to go into business as a landlord or a letting agent – it's probably slightly over the top for an individual who just wants to let out a property as an additional source of income.
The RLA offers three levels of membership, so although you can join as a corporate member if you are a letting agent, you also have an option of joining as an individual.
What Does a Landlord Trade Association do for Tenants?
Being a member of a trade association can help you to attract quality tenants, as they get the reassurance that you are signed up to a code of conduct and therefore an ethical landlord. As they also offer dispute resolution services in some cases, it also gives the tenants peace of mind that if you and they don't see eye to eye, an impartial organisation is there to help them, too.
You might also like...