What's a Live-in House Guardian?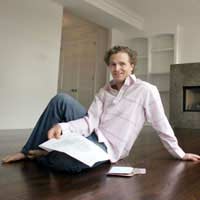 There is another option for people who are looking for somewhere affordable to live but don't want to be tied down to a six month rental agreement or a mortgage.
Hiring a property guardian is a good way for a property owner to ensure that a property is being well-looked after and maintained, kept free from squatters, but can be vacated at short notice.
What is Property Guardianship?
Property Guardianship is a way for flexible property owners and potential guardians to get a really good arrangement out of a very short term property let. The cost to the guardian is kept low, which makes it attractive and also makes it a good opportunity for a tenant that has no ties and can be very flexible with their living arrangements.
Empty buildings are looked after by a guardian, who benefits by getting a roof over their head for very little rent, and the property owner can be secure in the knowledge that the property they own is being looked after. It's also much cheaper than installing security and CCTV equipment.It could suit you if you have a property that's waiting to be renovated or redeveloped – or perhaps you're thinking of selling it and just waiting for a buyer. Either way, if you don't want to be tied down to a formal rental agreement and all the procedures that go with it, a property guardian (or more than one) could be the way to go.
What are The Legal Implications?
Letting a property guardian live in your home isn't exempt from rules, and if you agree to let your house be lived in this way, you'll have to offer your guardian what's called Temporary Occupation Licence Agreement . This isn't a formal lease and doesn't give the person living in the property any kind of tenants' rights, but it does set out what is expected of both parties and clearly set down key rules and responsibilities.
Property Guardianship agreements are usually (and advisably) managed by specialist agencies such as:
Ad-Hoc Property Management
Ambika
Camelot Properties
Safe Estates
These agencies will all have their own reference systems, procedures and notice periods, and of course you'll have to pay them a management fee, but it will be less than you would pay if you rented the property out in the usual way, and the notice periods are often just a couple of weeks.The tenant doesn't have the same rights as they would if they signed a normal rental agreement, so you or the agency have the legal right to enter the property at any time, for example if you need to read meters or check progress of renovations. It's common courtesy to give the person living in the property advance warning of a visit, but not a legal obligation, so you can't be refused entry.
Benefits of a Property Guardian
It's expected that the people who are living in your property for an extremely low rent should be able to keep the place clean and properly maintained, carry out minor maintenance like changing light bulbs and generally treat the place as if it were their own. They are expected to be in the property most of the time, and anyone who works away from home a lot tends to be rejected as the point of having a guardian is to have someone there to keep an eye on the place for you!
Nick Hilton, regional Manager of Ad Hoc, said that Guardian occupation helps to keep properties in a lived-in condition as well as keeping the fabric and aesthetics protected, and it's becoming a popular, low-cost, socially responsible way to keep buildings safe.
How Much Does it Cost?
The guardian usually makes monthly payments, which cover the cost of the utilities. The monthly payments tend to range from £250 to £400 per person per month. And there's a security deposit payable up front just to be on the safe side.
You might also like...