How the Recession is Affecting the Rentals Market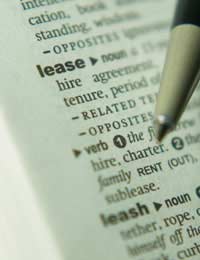 Property values have been falling due to the recession, and people are choosing to stay put or rent out their homes rather than attempt to sell them while the housing market is depressed. Some current research, published in May 2009 by Unbiased.co.uk revealed that a staggering five million home owners were already thinking about becoming landlords simply because of the current economic climate.
A third of the people who were considering renting out their property had come to this decision because they were not able to sell it without making a loss in the current market conditions.
Hitting the Youngest Hardest
It seems that it's the younger home owners who have been most affected by the recession and falling house values, because around quarter of people aged 18-34 who owned their own home said that they would considering renting out their home in its entirety or perhaps or taking on a lodger to help make ends meet. Almost 400,000 people from that age group had already bitten the bullet and had a lodger in residence.
People who live in London are most likely to decide that they need extra rental income, and 190,000 have already taken in a tenant to try and make their finances a bit easier.
Why Do People Want to Let Property?
The majority of people who were seriously thinking about becoming a landlord were doing it because they had felt the effects of the uncertain times in the property market. 280,000 homeowners said that they were thinking about renting their properties simply because they wanted to sell their home but were unable to find a buyer at the moment.
A further 200,000 people said that they needed the extra money they could make from renting a room or property, to enable them to buy a property elsewhere. The National Landlords Association has calculated that as many as 43 per cent of landlords entered into the residential letting market just by chance, rather than a conscious decision to become a landlord.
Existing Landlords
The uncertainty in the housing and jobs markets has affected long term landlords too. They are reportedly trying to make their lives easier by insuring against loss of rental income and making sure all properties are recession-proof.
Based on a survey of UK property managers conducted by Pi- Property Insurance, 40% of respondents said landlords were increasingly becoming more cautious, risk-aware and cost-conscious.
Policies that cover landlords for a loss of rental income are becoming more popular – these insurance policies are reasonably cheap to purchase and often cover landlords against the loss of income caused by non-paying tenants for the amount of time it takes to get vacant possession of the property. A comprehensive insurance policy will cover all tenants, including students and housing benefit claimants, and some are available with extra legal expenses cover so that the cost of taking out eviction proceedings is minimised.
Are Landladies More Understanding?
Women landlords are perceived as being a softer touch according to a survey of 500 women in the property business. Female landlords were thought to have a different approach to their lettings business than their male equivalents, and that they were more likely to be sympathetic to the situations that tenants find themselves in, often through no fault of their own if they lose their job for example. During the recession, it's considered to be more important for tenants that their landlords are compassionate – and covered for all eventualities!
You might also like...