Letting Your Home For the Holidays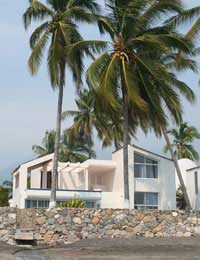 If you've decided to let your home out as a holiday home, you need to make sure it's ready for paying guests. Check all the rooms in the house, the garden, balconies and any other parts of the property and get them fixed before they become an issue.
You may have been able to live with the problems, but you can't reasonably expect people who pay to stay there to put up with a place that needs repairs.
Go through the house and make sure that you remove anything that's irreplaceable, valuable or sentimental. With the best will in the world, things in holiday homes can get damaged by accident, and it's better to take precautions than to risk losing anything that means a lot to you.
You could keep a cupboard locked in the house with your valuables in it, if you don't want to put things into storage. If you're worried about spillages, make sure there are coasters to stop people marking your tables and put washable throws on the chairs and sofas.
Making Sure The Property is Safe For Guests
You have a legal responsibility to make sure that a holiday home is as safe as reasonably possible, and the same rules apply to you if you're letting your own home out as they do if you buy and let a holiday home separately. Make sure that your furniture complies with the Furniture Fires Safety regulations and that you can display the correct safety labels. Check the house for any obvious safety hazards, and make sure all appliances are safe to use.
You could consider providing safety items in the holiday home for your guests peace of mind (and ultimately, yours too). Suggestions for a safety pack include:
a key safe
a first aid kit
smoke and carbon monoxide alarms, if you don't already have them
torch with batteries
What You Need to Provide
You might feel a little strange about letting strangers use your cutlery and personal things, but it's a personal preference. It's best to provide more than the guests actually need so it doesn't hurt to buy extra inexpensive cutlery and crockery. Make sure you also provide the holiday home with plenty of pans and cookware.
Obviously you'll need to make sure there is a kettle and toaster available, but you score extra points if you also provide the holiday home with an iron, microwaves and a washing machine. If you have these already, you'll probably be quite happy to leave them for guests.
The last thing that guests want when they arrive at a holiday home is to find that there are no towels, so it's a good idea to provide these as standard. Make sure there are two bath towels for each guest, and leave them some hand towels. If you're concerned about guests using your towels on the floor, provide bath mats!
Making the Place Child Friendly
There are lots of things you can do to make your holiday home child proof. Remember that children are into everything, so protect or hide anything valuable, and makes sure that any valuables are out of reach of little fingers.
Cover Yourself
If you intend to let your house out to paying guests, even just for the holiday period, make sure that you let the insurance company know. If anything happens to your house or its contents while it's occupied by guests, and you haven't told the insurance company, you could find that your policy becomes invalid and you have no comeback.
You might also like...
I am a UK taxresident close to finishing renovating my second home in rural France.It is not realistic to think that it could attract holiday lets of a minimum of 105 days pa. If i could only let out for 10 weeks pa does that mean I will have to pay Uk tax at my marginal income tax rate on all revenues without any deductions other than the tax due to the French authorities on the same income stream?At least the French micro-bic system is quick and easy to use and seems a fair deal with the taxman! At present I am thinking there is no point renovating the swimming pool, but rather decommissioning it,if the UK tax implications of renting out a house with pool for 10 weeks mean you may not even recoup your costs, knowing the maintenance costs for a pool can be high, never mind the high capital costs of renovating the pool.(I am very happy in my second home without using the pool.It only make sense to renovate the pool it if it will attract holiday lettings but not if the tax implications are onerous,)
La Marraine
- 22-Sep-18 @ 11:27 AM