Keeping in Touch With Your Tenants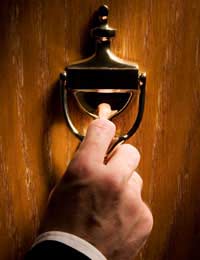 Landlords do sometimes seem to have a somewhat unfairly bad reputation, and there is no shortage of horror stories about bad experiences from the tenants point of view.
If you want to make sure that you don't end up being discussed on an Internet forum about bad landlords, you need to make sure that communication between you and your tenants is managed well, and that you're seen as one of the approachable, good guy landlords rather than a menace who only shows up if the rent is late.
To start with, make sure that you let your tenants know that you know your legal obligations, and you've fulfilled them all. Tenants want to know that everything is above board, and that it's OK for them to move in.
If you're renting the property and have previously lived in it yourself, let them know you've told all the appropriate people and had your mail diverted. Tell them your new address for any mail that slips through the net.
Safety and Comfort
The furnishings in any rented property must comply with the fire and safety regulations, and all gas appliances must be checked by a Corgi registered engineer.
It's a good idea to ensure that you give your tenants details of any safety checks that have been carried out on the appliances so that they can be safe in the knowledge that you've taken care of your responsibilities as a landlord. On top of this, you should also make a note of checks made on all the electrical appliances included in a property. Ideally, these should be regularly checked by a properly qualified electrical engineer.
Those Tricky Little Landlord Problems
As a landlord, it's responsibility to make sure that your property stays in a good state of repair for your tenants, as much as it's their responsibility to keep it that way. Make your tenants aware of your contact number for any minor household repairs that need taking care of. Set up regular landlord checks so that you can keep an eye on niggling little problems that they might overlook.
Always show your tenants where the stop cock for the water is in the property, and how to turn the gas off in an emergency. It's also helpful to give them a list of emergency contact numbers for plumbers, electricians, gas engineers and other useful people, so that they can deal with any problems as soon as possible.
Remember little things like whether the showers work properly, if the radiators need bleeding, or whether the controls on the central heating are a little tricky to get used to. Little things like that can be stressful for tenants even if it's your house and you've lived with its little quirks previously.
Treating your Tenants With Respect
Yes, it may be your property, but for the period of the tenancy, it's someone's home, so treat the property as such. A tenant does have a right to complete privacy, so make sure that you give them enough notice when you want to visit the property to carry out any inspections or just need to access something.
If you want to be a good landlord, you need to treat your tenants like you would wish to be treated, listen to their needs if they come to you with a problem, and see things from a tenant's point of view. Just because they are renting, doesn't mean that their living conditions should be any less acceptable than you would accept.
You might also like...