Is Being a Landlord Really Right For You?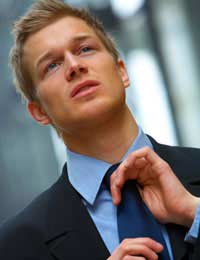 It sounds like a very tempting proposition – buying a property, renting it out to somebody, and just watching the extra income come rolling in. But becoming a landlord isn't the easy option. Getting your property to be profitable can take time, patience and money, and there are plenty of pitfalls for you along the way. How do you know if you're the right person for the landlord's job?
Do You Understand all of Your Legal Obligations? The law surrounding being a landlord is a mine field, with rules and regulations about tenancy agreements, deposits, multi occupancy schemes, health and safety and deposits.
You will need to make sure that the tenancy agreements are correctly worded and drawn up by a professional before you even start, join a tenancy deposit scheme, and make sure that you've quite literally got your house in order before you even consider advertising for a tenant. It's a good idea to join a landlord's organisation like the National Landlord's Association for help with all the relevant legal documents and advice.
Have You Got the Time to Find a Tenant?
Once you have the basics in place, you need to get a tenant in place, If you decide to advertise yourself, you'll need to be able to devote the time to placing the ad, answering and enquiries and showing prospective tenants around the place – and that's before anyone actually moves in.
You'll need to think about the type of person you want to attract, the sort of newspaper or websites they will read, and put the adverts in all the right places.
When you've found a potential tenant, you'll need to do all the checks – a credit check and a reference from an employer or previous landlord. Of course, you could bypass all of this and simply choose to hand over the responsibility to a letting agency. If you do this, make sure that you are very clear about who you want in the property and check all the terms and conditions.
And remember that paying for their services will eat into your profits!
Do You Have the Time to manage the Property?
How will you deal with tenant related emergencies as a landlord? You need to think about how you'll handle things like appliance failures in fitted kitchens, everyday maintenance and repairs or the tenant calling at a stupid time because they have lost their keys and can't get in! Of course, living close to the property would help, but if you're the sort of person who would be easily annoyed by a demanding tenant, maybe the life of a landlord is not for you?
If you don't think you have the time or inclination to be a hands on landlord, you could always hire a letting agent to take care of the everyday running of the tenancy. Of course they will charge you for this, so you'll end up trading convenience for profits.
How Would You Cope With Difficult Tenants?
A landlord's life is not always an easy one, and you could carry out all the relevant security checks and still end up with the tenant from hell. You'll need to be prepared, as a landlord, to be strict if there are any problems. If your tenant is causing annoyance to neighbours, or being anti-social, you will have to be prepared to issue them with a warning.
as a landlord – no income and a problem tenant who will undoubtedly be only too aware of their legal rights.
You might also like...