The Eviction Process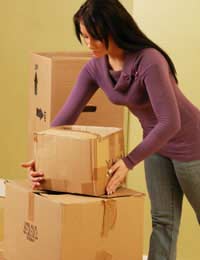 Tenants can hit hard times, and will often promise to pay their rent – but never do – or tell you that they are going to leave on a certain date but not actually go anywhere.
If your tenant falls into rent arrears, or won't move out, and you need to evict them from the property, there are two types of court proceedings that are used as a rule:
If your tenant is an assured shorthold tenant, and most will be, you can use what's called the shorthold ground and apply for the accelerated possession procedure, where a possession order is made without the need for a court hearing. For pure rent arrears cases, you can also use the rent arrears ground and have a fixed date hearing where you will still be able to obtain a court order but it will involve you or an agent attending the court.
Serving a Notice of Possession Proceedings
There are prescribed forms of notice that you should serve on a tenant before taking any action through the courts. These should be served when the refusal to leave or pay rent becomes an issue, and if there has been no action by the end of the notice period, you can commence your legal proceedings.
The Accelerated Possession Procedure
This procedure can be used when a tenancy is an assured shorthold tenancy (AST), which involves a written tenancy agreement. There must have been a Section 21 Notice of Possession served on the tenant, and there must have been at least two months notice given.
There is an accelerated possession form available from the court, which you can either complete yourself or ask an agent or legal representative to do it for you. You need to supply this to the court with copies of all documents such as the tenancy agreement and a copy of the notice served on the tenant.
If the possession application is not defended by the tenant – and there are no grounds for defence for this type of claim if you have followed the correct procedures - you will automatically be entitled to an order for possession, and an order that the tenant pays your fixed costs.
The Rent Arrears Ground
If the tenant owes you more than two months rent you should use this procedure. Again, the correct notice will need to have been served on the tenant, in the form of a 'Section 8' notice. The tenant must have been given two weeks' notice of proceedings.
You will have to go through the standard route to possession proceedings, where you will be given a hearing date and must attend it. You'll be expected to give evidence at the hearing. If the order is made in your favour, you'll get an order for possession along with a money judgement to cover the rent arrears that were due at the date of the court hearing, and a further order for the tenant to pay an 'occupation rent' (sometimes called 'mesne profits')
The tenant will also be asked to pay your costs, which will be decided at the hearing.
Enforcing a Possession Order
It can be almost impossible to enforce any money judgement obtained through the rent arrears ground against tenants once you've evicted them. You might be able to apply to the court for an attachment of earnings order but of course this only applies if they are working.
If a possession order is made, it's usual for the order to allow the tenant 28 days to vacate the property. If they don't leave voluntarily, you can apply to the court for a Warrant of Possession, which is where you request court bailiffs to go to the property and evict the tenants. They will give the tenant a notice that they will be visiting, and on that date they then attend the property and physically evict the tenants.
You might also like...