How Councils Are Helping Landlords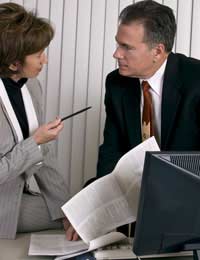 Although they have a bad reputation when it comes to private landlords, some local authorities are stepping in to help landlords, and try to work with them to solve local housing problems for everyone's benefit.
It can't be denied that councils and landlords need to work together – after all it's in everyone's best interest that landlords, local authorities and tenants all have the information they need to provide the best service and get the best experience from renting/letting a property.
Local Authority Initiatives
Some councils have set up private landlord accreditation schemes which are of a huge reassurance to potential tenants who are looking for a decent landlord – and an accreditation works very much in the favour of landlords too. If you're registered on the list, you can use your accreditation status to attract quality tenants. The accreditation system works both ways too. Some forward-thinking councils provide lists of accredited tenants, tenants who have proved themselves in the past and that most landlords would be happy to have renting their property.
Contact your local council and ask whether they subscribe to landlord and tenant accreditation schemes – as it's not compulsory but it's certainly becoming more popular.
Grants and Loans for Landlords
In some cases, it's possible to apply for grants or loans if you need to renovate your property. It's impossible to say whether your situation and property will fit your individual council's criteria, so the best way to find out is simply to ask. For a list of local authority contact details go to: www.gov.uk
If you're stuck with a property that needs renovating before it can be let out, it could be worth enquiring about an Empty Property Grant. There are usually conditions attached, and you may have to make the property available to local authority tenants for an agreed period. Usually the property will have to have been vacant for at least a year and will be in need of repairs to make it habitable. You'll need to contact your local council to find out whether they offer an Empty Property Grant, and what their conditions are.
Guaranteed Rental Schemes
Hot on the heels of the private sector letting agencies, some local authorities are getting in on the guaranteed rental schemes act and offering landlords a guaranteed income if they let houses to council tenants.
One council is Exeter, who have been actively recruiting landlords and home owners to its 'Extralet' scheme, which guarantees an income as long as the property is made available to people on its housing list. The scheme was set up in 2006 because there was a shortage of affordable housing in the city. The Extralet scheme has been picked up nationally and many other local authorities are now running similar schemes.
Help and Advice for Private Landlords
Many councils offer advice services targeted at private landlords. These advice services include advice from trading standards and consumer protection agencies about health and safety issues, and landlords' legal obligations, as well as offering booklets and resources about finding tenants and making a success of your property letting.
Some local authorities have a dedicated housing advice team that is available for both landlords and tenants, and equipped with the latest legal and practical advice on being a good landlord. It's definitely well worth contacting your local authority housing team if you're thinking of becoming a private landlord for the first time, just to see what services they offer, and what free advice they can give you.
You might also like...
@Hannah - I really feel for your situation as you must seem like your life has been taken over. It is difficult if the property is in joint names. However, it might be something your landlord might be able to intervene in if he/she is unaware in the change in tenancy. You don't state how large your home is, but Shelter have a series of guidelines regarding overcrowding. Overcrowding is defined by the number of people who stay in a room and the amount of space they have there. Your home may be overcrowded if it cannot provide a separate bedroom for each: couple, single adult aged 21 or older, two young people of the same sex aged 10-20, two children under 10 (but not if there is only one child under ten). It also takes into account the amount of space in each room. It might be worth you looking into this further. I don't know what your financial situation is, but have you though about trying to find a small place of your own? It would at least give you the privacy and peace of mind that you so obviously crave? I hope you manage to sort it out.
ThePropertyLandlord
- 15-Oct-14 @ 1:19 PM
I am at the end of my tether. My son brought his girlfriend to live with us. We both own the property. She then against my agreement brought her family in. One Women, man and two girls 5and 7.they turn my place completely upside down. All my things aremissing. I havedamp rot which I never had before and I lived her for 30 years. When I asked where my things are they did not answer and ever since ignore me. No talk, no wishing the time of the day. I told them three time to move but they just ignore me because my son is on their site. My health is bad but is getting worse with all that. Now they boil pots and will not open a window. The whole house smells of cooking and is getting damp. The air is all damp. What am I going to do? I have been to CAB and they told me I cannot do nothing.
Hannah
- 15-Oct-14 @ 2:58 AM